The decorations have gone, the leftovers finished and the New Resolutions have begun (or already forgotten?!)…January is in full swing in all its' gloomy glory!
Everyone seems to be huddled up..on the way to work, the school run and in the evenings. The days still seem dark and all we want to do is cosy on up and get the month over with!
Rather than feel down we should embrace the desire to hibernate and enjoy this period of rest following the festive fever of the Christmas period. Look forward to longer days, make new work plans, arrange to meet friends you didn't see the year before, try new recipes and look ahead to the year to come.
While making all your positive plans for 2018, take inspiration from our recent photo-shoot, at home with popular British actress Sarah Parish, who selected some of our winter warmers to cosy up in this January.
Ditch your party heels in favour of a contemporary loafer. The Nadia fits the bill perfectly- traditional in style but with a modern twist these look perfect with jeans and skirts alike and will easily see you into the warmer spring days.
Layer up with ponchos and wraps- versatile and warm the Miriam poncho can be worn in several different ways and the Alcie wrap is reversible, making it a two-in-one buy! Sarah teamed her cosy casual look with the chic Lina bag… a real sale time treat that will last for many seasons to come.
While snapping photographs of winter outfits in the kitchen, thoughts turn to food and comforting recipes that inspire us to eat well in January. Take a peek at our foodie suggestions…make a dish a week and add new meals to your culinary repertoire this year!
Tom Kerridge's One Layer Lasagne
A healthy, yet comforting alternative to your usual lasagna recipe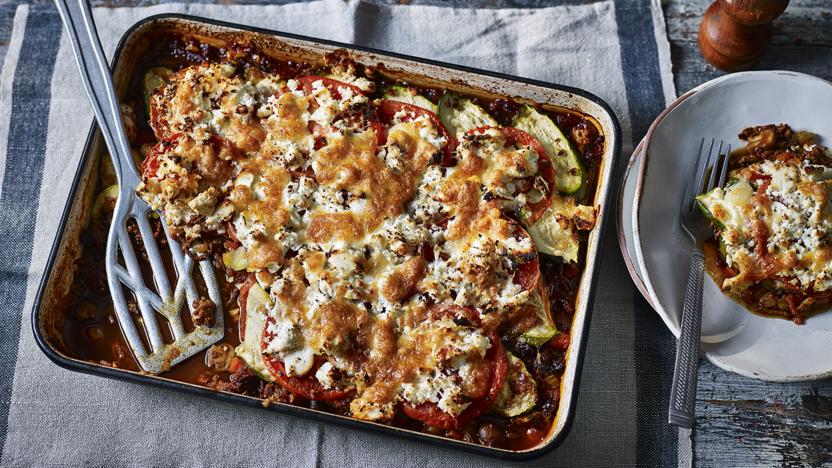 https://www.bbc.co.uk/food/recipes/one-layer_lasagne_53097
Nigel Slater's Quick Korma
The perfect meal to come home to on a cold night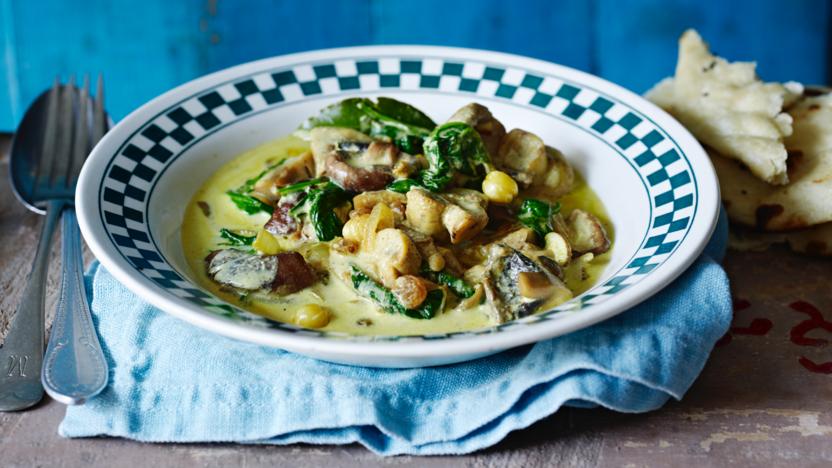 https://www.bbc.co.uk/food/recipes/quick_korma_75721
Jamie Oliver's All in one Chicken
A great mid-week warming dish to share with the family
https://www.jamieoliver.com/recipes/chicken-recipes/all-in-one-rice-amp-chicken/
Mary Berry's Harissa Spiced Lamb with Cannellini Beans
This rustic lamb dish is the perfect winter warmer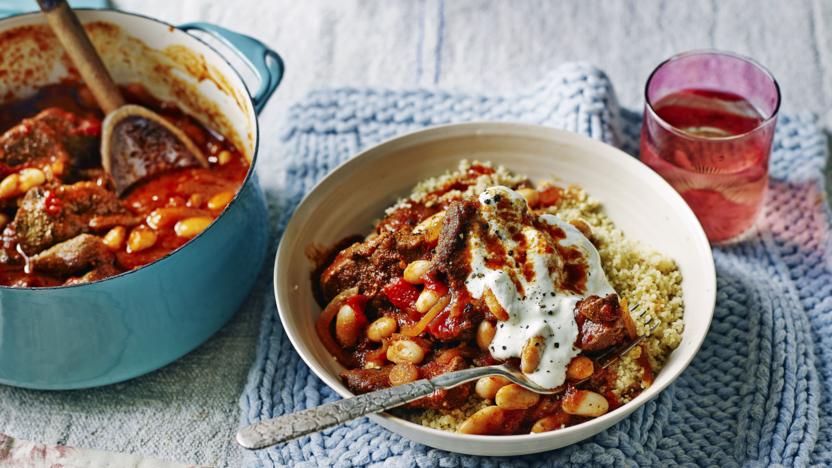 https://www.bbc.co.uk/food/recipes/harissa_spiced_lamb_with_59491